Outdoor landscape lighting is great to add more charm to your home. These lights are ideal for illuminating walking paths, gardens, backyards, and other outdoor places. Outdoor lights create a dreamy environment with a warming ambiance. In this blog post, we'll explore types of outdoor landscape lighting.
7 TYPES OF OUTDOOR LANDSCAPE LIGHTING:
Spotlights
Floodlights
Up/downlights
Step lights
Garden lights
Bollard lights
String lights
SPOTLIGHTS:
Spotlights are innovative and energy-efficient lights used for highlighting specific areas. These are versatile lights that add more charm to the interior of a particular area. These lights offer a beautiful brightness and can be easily adjusted to your desired angle of the beam. In outdoor areas, spotlights are widely installed to highlight your garden's specific landscape features, a doorway, etc.
FLOODLIGHTS:
Floodlights are one of the commonly used lights used to irradiate broad outdoor areas. One of the benefits of using floodlights is their comprehensive coverage of light with excessive brightness. For the high intensity of light in a particular area, floodlights are used, i.e. during live concerts or sports shows. From a security point of view, floodlights are also important for illuminating dark areas around the house at night.
UP/DOWNLIGHTS:
Up/downlights are best for producing an eye-catchy bright surrounding in an outdoor area. For an affectionate welcome effect, these lights create an adorable two-way pattern. Up/downlights are also suitable for use on either side of doorways, windows, pictures, etc. These lights beautify the outdoor spaces by creating unique lighting patterns on walls.
STEP LIGHTS:
Step lights are excellent for creating a stunning picturesque look of your home stairs. Step lights beautifully illuminate the pathways, stairways, and decks. These are lights that are most recommended for the interior decoration of your home. Step lights not only add charm but also guide you about moving freely without fear of misstep. For perfect customization of outdoor décor, step lights are great.
GARDEN LIGHTS:
Garden lights are best for giving a modern look to your garden. These versatile lights give extra glam to your creativity with bright light in your garden. To highlight specific corners of gardens, you can install these lights and quickly create a fresh look for your garden. Garden lights let you enjoy the pleasant spring evenings in the warm ambiance of lights.
BOLLARD LIGHTS: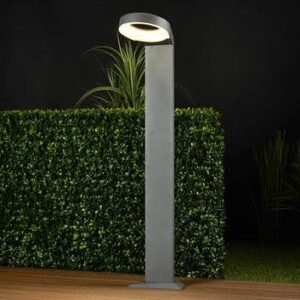 Bollard Lights are perfect for giving an appealing look to your home terraces, gardens, balconies, driveways. These innovative lights can produce a mesmerizing environment with their brightness. Bollard lights are widely used to make the outdoor living spaces more adorable to
spend quality time there.
STRING LIGHTS: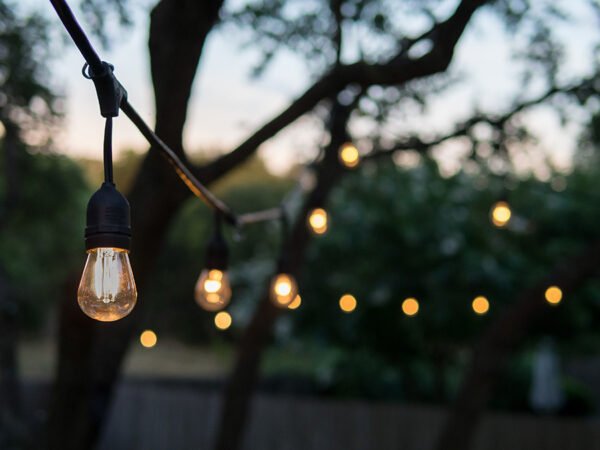 The astonishing twinkling of string lights creates a dramatic environment. String lights are best for illuminating gardens, restaurants, and lounges. You can beautifully hang these lights on walls, windows, and doors. Strings lights create a delightful surrounding if you get illuminated in your backyards. These lights come in various shapes and sizes and add an elegant look to entire outdoor spaces.
LAST WORDS:
Outdoor landscape lighting is a great solution to illuminate various outdoor spaces beautifully. All of these lights have different purposes. By installing these outdoor lights, you can highlight your favorite outdoor areas and protect your home surrounding. Newton. pk is a beautiful online store to provide you with a comprehensive range of outdoor lights at economical prices.