Recently we worked with DHA Islamabad to provide lights for the family park at DHA phase 2. Its newly renovated by DHA for it's residence, included 80′ high wall for children, seating, tennis court, basket ball court, canteen etc.
A 1 km running track has been rebuilt with a new synthetic surface. In addition lighting was introduced along sections of the trail. Recta led bollard was selected as it was able to address project's multiple lighting considerations including safety, ambiance, energy efficiency and durability etc. A total of 160 bollards are used at both sides of the trail.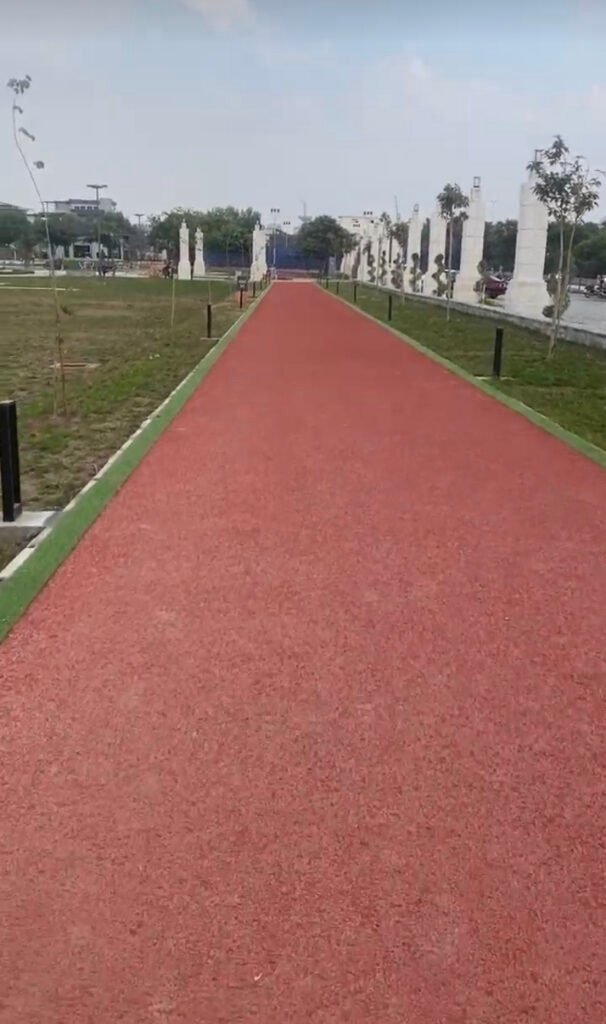 The modern style 600mm Recta led bollards, with a black finish, provide a stylish presence along the trail. And with each light specified at a 3000K warm color temperature, the lighting enhances the surrounding environment.
A walkway is made all across the park so that visitors move easily from one place to another place easily inside the park. Led floor buried lights are used at the side of the these walkways. The buried floor light provided the needed light around the pedestrian walkway for visitors. Total number of 450 lights installed at walkways gives a look of shining stars from far distance at night time.
Inside the park pillars and at the boundary wall pillars contemporary designed pillar lights are used. This modern style locally manufactured pillar light fixture is maintenance free, comes with an E27 holder. These not only providing a general ambient light but also making the exterior wall secure and safe.
Newon is an online lighting store in PAKISTAN, which not only provide quality lighting products with an unparalleled level of quality. We makes it easy for contractors, designers and wholesalers to realize their visions and help to provide solution which produces aesthetically beautiful effects and technical excellence.
You can contact us directly at WhatsApp 03439227883 or email us at info@newon.pk.